If you're setting out to live out of your van, then you may want to take a four-legged friend with you.
Plenty of van lifers hit the road with their dog, but some dog breeds fare better living in a van than others.
Whether you want to get a dog for your van life, or just want to know if your current pup is ready for life on the road, let us help you out.
Below we'll cover the best dogs for van life and give you some tips on what to expect.
1. Chihuahuas
While this small breed isn't what you normally see in pictures of van dwellers, Chihuahuas are actually a great breed for van life.
They are small, which means they won't take up as much space as a larger breed.
They also don't need to eat as much as a larger breed, which means you won't lose storage space to huge bags of dog food.
Chihuahuas tend to have a loud bark, which means they are pretty decent guard dogs, despite their small stature.
And since Chihuahuas are natural burrowers, you don't have to worry about them getting too cold during the colder months.
The only real downside of taking a Chihuahua in the van is that they do have small bladders, which leaves the potential for potty accidents on the road.
2. Dachshunds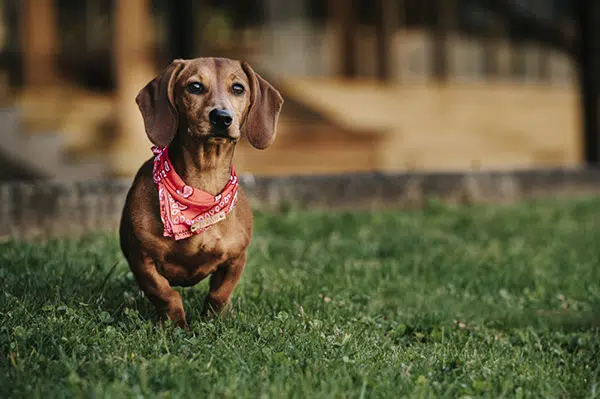 Another small dog that makes a great companion for van life is a Dachshund.
These cute little sausage dogs have a lot of the same benefits as Chihuahuas –
they're small
they don't need as much food as a larger dog
they like to burrow
But there is one area where the Dachshund is actually a better option than a Chihuahua – Dachshunds tend to be calmer than Chihuahuas.
3. Jack Russell Terriers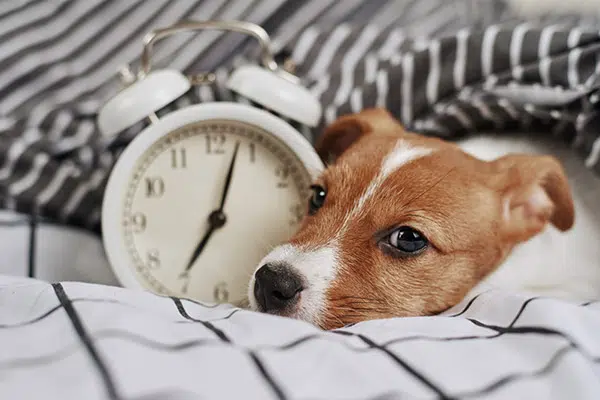 One of my favorite dog breeds, Jack Russell Terriers also happen to be great companions for van lifers.
Like the other breeds above, Jack Russell Terriers are a smaller breed, which means they won't need as much space in your van.
And that also means you won't need to keep as much dog food stored in the van.
In my experience, these little cuties have a big bark that will alert you to any dangers, but they also aren't as fierce as that bark sounds.
In generally, they are a friendly breed but also kind of hard to train if you don't get started early.
So, keep their temperament in mind if you're considering take a Jack Russell Terrier in your van.
4. Border Collies
If you want to live your best van life with a dog that is a bit more active, then a Border Collie is a good breed to consider.
They are high energy, which is great if you intend to have an active lifestyle as you travel in your van.
Border Collies have a very friendly temperament, so you'll make a lot of friends on the road whenever you stop with your collie.
The downside to Border Collies is that they do tend to shed quite a bit, which means that you'll need to regularly clean the dog hair out of the van.
5. Labrador Retrievers
Labrador Retrievers are probably one of the most common breeds among van lifers, so expect to see a lot of them on the road.
This breed is very friendly and active, which makes them great for people who plan on doing things like hiking.
However, Labs are typically high energy – especially as puppies – so that is something to keep in mind because it means you will need to make more stops for them to get out and run around.
Labrador Retrievers also end up quite large when full grown, which means they'll need more space and you'll need to store more food in the van since they'll eat quite a bit.
6. Golden Retrievers
Golden Retrievers are another of my favorite breeds because I think they have a great temperament, which makes them ideal for van dwelling.
Personally, I think Goldens are one of the best dogs to take on the road.
I like to think of Golden Retrievers as lovable goofs, because that is exactly what they are.
However, they do tend to have a bit of energy that they don't really grow out of.
But Golden Retrievers are very friendly and generally just enjoy being around people, which makes them a great van life companion.
As a large breed, they will need a good amount of space and you will have to keep quite a bit of dog food stored in the van for a Golden Retriever.
And, Golden's have a lot of hair, which means a LOT of shedding – so you need to be prepared to either live with a lot of dog hair in the van, or to regularly be cleaning dog out hair of the van.
7. Toy Poodles
Toy Poodles are a great breed to consider for van life if you want a small breed that doesn't shed a lot.
Minimal shedding means you won't spend loads to time cleaning dog hair out of the van.
Toy Poodles are also generally calm, which means you don't have to worry about this breed making a mess while you're driving.
That calm temperament also is great because you don't have to worry about problems with other dogs or people when you stop and let your dog out for a walk.
Like the some of the other breeds above, Toy Poodles are a smaller breed, which means they won't need as much space in your van.
And that also means you won't need to keep as much dog food stored in the van.
FAQs
Here are few common questions about dogs and van life that may be relevant to your situation.
Can you really live in a van with a dog?
Yes, of course you can live in a van with your dog.
Plenty of van lifers are not only living in their van with their dog, but traveling the country with their pup.
You just have to make sure that you take your dog's needs into consideration as you plan and live your life out of the van.
Do dogs like van life?
While van life is better suited to some breeds than others, van life dogs seem to have a pretty good life.
They get to spend almost 100% of their time with their humans.
They are always getting to explore new places and meet new people.
Can you leave the dog in the van?
No, you should not leave your dog alone in the van.
It's no different than leaving your dog alone in a car.
It can be dangerous, and even deadly, to leave the dog alone in the vehicle – and it is illegal in some areas.
If you need to go somewhere that you cannot take your dog, then you should look for a local doggie daycare to make sure you dog stays safe while you are gone.
Do dogs need to be restrained in a van?
Yes, if your van is in motion, then you should securely restrain your dog while you are driving.
This is necessary to keep both the dog and you safe in the event of an accident.
It doesn't matter how safe of a driver you are, because other people on the road may be the cause of an accident.